Above is Glenmore Crisp about 12 hours before lambing. Her side micron tests at 21.5 with an SD of 5.4. She is the dam of my daughter's black gulmoget ram Black Forrest who has lambs due by the middle of April. The twin ewe lambs pictured just below are her Landslide lambs born this spring. Both have the type of fiber one only dreams about and a lovely look to them. The moorit lamb is Pavlova. The katmoget lamb is Creme Brulee.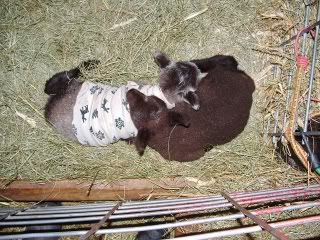 Wintertime Pavlova showing off her "ballerina" form and lustrous lamb fleece at an early age.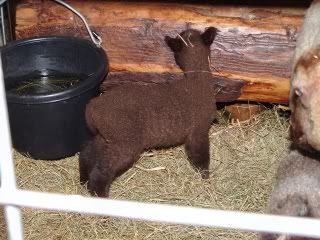 Wintertime Creme Brulee emulates her mother in coloration and fiber. She will make a lovely addition to my daughter's growing flock.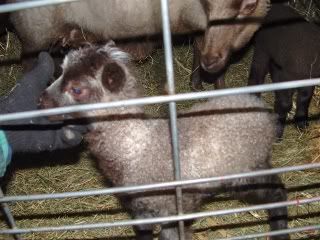 Wintertime Ruby and her Landslide daughter Wren. Wren was an unexpected addition to our flock as we didn't believe anyone was cycling mid-October, but she is extremely soft and shows great promise.