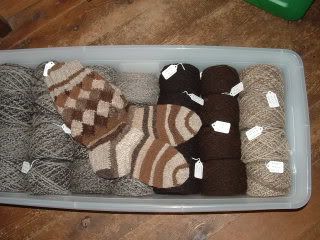 I became tired of sending my yarns to various business to sell and decided to create my own home business and work the farmer's markets in the area. The first season was very successful, and I am hopeful next year will bring many new customers in addition to the old, valued ones.
One of the most frequently heard comments was: "Is that alpaca?". Since I've been working very hard over the years to produce Shetlands with ultra-soft fiber in glorious colors it was heartening to know my yarns didn't feel like "wool" to most people.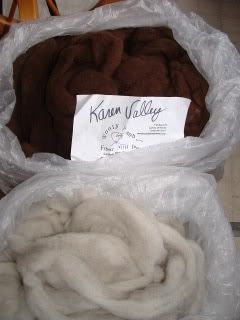 I'd like to thank Wooly Knob Fiber Mill in LaOtto, Indiana for doing such a wonderful job of processing my fleeces into roving for me. For contact information you can go to my website: www.winterskyshetlands.com.